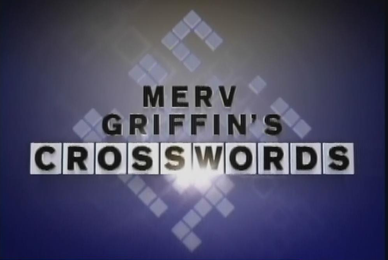 Legendary game-show guru Merv Griffin, the creator of Wheel of Fortune and Jeopardy, among others, is now launching a new game show - LET'S DO CROSSWORDS!

LET'S DO CROSSWORDS is a fun, intelligent, strategic and fast-paced word-play, crossword puzzle game show where contestants work the clues for the chance to compete for cash and prizes!

LET'S DO CROSSWORDS premieres nationally this summer September 10th on NBC.

If you would like to apply to be a contestant on LET'S DO CROSSWORDS, click the link below and sign up today!
Merv Griffin's Crosswords is an American game show based on crossword puzzles. The show was created by its namesake, Merv Griffin, who died shortly after beginning production on the series. Ty Treadway was the host,[2] and Edd Hall was the announcer.
The series ran in daily syndication from September 10, 2007[3] and aired first-run episodes until May 16, 2008, with reruns airing in most markets until September 5, 2008; it has remained in continuous reruns on various outlets since then.
The show was produced by Yani-Brune Entertainment and Merv Griffin Entertainment, and was distributed by Program Partners.
Other Crossword-Related Resources